Link to Deals / Freebies, Coupon Codes

No Comments
December 9, 2009 – 7:23 pm popping..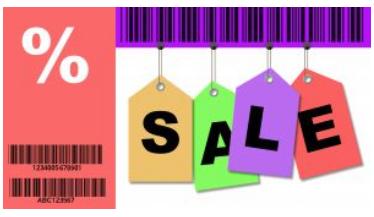 I'm a self-proclaimed shopaholic. I'm always a sucker for coupons, sales and deals and that somehow takes off the 'guilt' from buying too much! I shop online all the time and what gets me to pick a particular online store over another is free shipping or pick-up-in-store deals.
This is going to be a new section on this site. I'll try to update as much as I can whenever I find a deal or coupon code for online shopping. I'll also put in drawing and sweepstakes even though I have never won anything yet- ever! Links to free sampling too, why not?! Please NOTE: most promotions and deals are for US residents only.

Here goes:

>> FREE Twilight Sticker packs: Team Jacob or Team Edward is still available at Cafe Press until December 31st. Get the link here.

>> Get FREE shipping on orders over $65 from CafePress



>> Not backing up your files? What and where to backup? Read my suggestions here. Or just get 2GB automatic online backup for free right away here courtesy of MOZY. This works as a referral so when you sign up, don't forget to invite friends. For every friend who signs up, you get 256MB of free space. The more friends, the more free space!
>> SeeHere Online Photo Store Promotions
50% off all photo posters. Promo Code: poster-26. 25% off photo wall clocks.  Promo Code:  clock-2. 25% off photo water bottles. Promo Code:  gogreen-2. 30% off photo pillowcases. Promo Code:  pillowcase-1. Order now and receive free standard shipping! Orders must be placed between March 4, 2010 and March 11, 2010 at 11:59pm EST to qualify. Only one coupon code per order. Code must be entered at time of checkout to apply discount. Discounts have no cash value. Noted cost does not include shipping and tax charges.
Sweepstakes:
>> Win free Kotex® for one year
Win FREE Kotex for a year! O.K., so getting your period isn't exactly like winning the lottery. But you can still win big with Kotex®. Every 28 days you have a chance at winning a year's supply of your favorite Kotex® products. That means you can spend your cash on other important stuff like MP3s, shoes or maybe a year's supply of chocolate.
>> Free Sample Kit of Sanitary products
>> Sign up to get a free BeingGirl Sample Kit. Just fill out a quick survey. Included in the kit are: 2 Tampax Pearl Tampons, 1 Compak Pearl Tampon, 1 Always Infinity Maxi-Pad, 2 Always Pantiliners, and 1 Always Feminine Wipe.
>> Free Two Luggage Tags from KLM
Throw away those boring luggage tags and give your baggage a new look by designing your own, unique tag. You can use a photo of your family, your favorite destination, or, to make it easier, you can choose from one of the images pre-selected by KLM.
Two tags will be made with your design to ensure you can easily recognize your bags among thousands of others. Or, you can give the tags to someone else as a gift.
* maximum of one set of two labels per person
>> Win a trip for two to Edinburgh, Scotland, including Airfare, hotel and admission tickets.
WIN a Scottish Festival. Enter once, click here.
Browse Timeline